My tween daughter has outgrown her desk, so we popped into a tiny antique store last weekend and found a steal of a deal! It's an adorable Queen Anne desk with a brand-new finish. However, I am planning to paint it to fit the rest of the room, which is sort of like a circus in there (black ceiling & chandelier, turquoise walls, white trim, upholstered black headboard, black secretary, white dresser, and a quilt in a kaleidoscope of colors)! I'm thinking of painting it white and doing just the drawer fronts with a funky pattern. Maybe chevron? Maybe polka dots? Maybe wallpaper or decoupage? Here's some inspiration:
Love this! Especially the gold accents!
This yellow one is very similar to the desk I just purchased for my daughter. I like the fabric inserts used under the glass. I think I want to go a little more funky, though.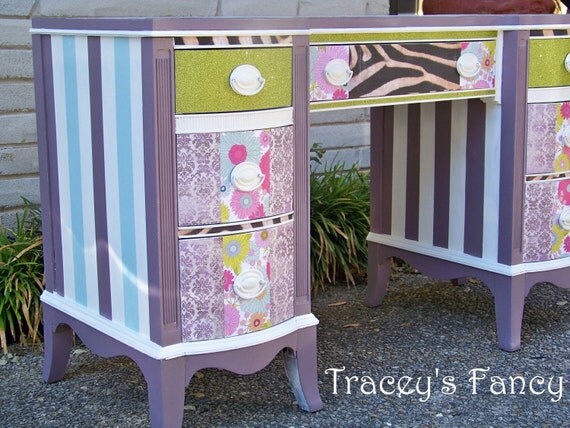 I don't think I want to go this far. I do want her to be able to concentrate while she's doing homework, after all. But, if you like this one, check it out at
Tracey's Fancy on Etsy
($660).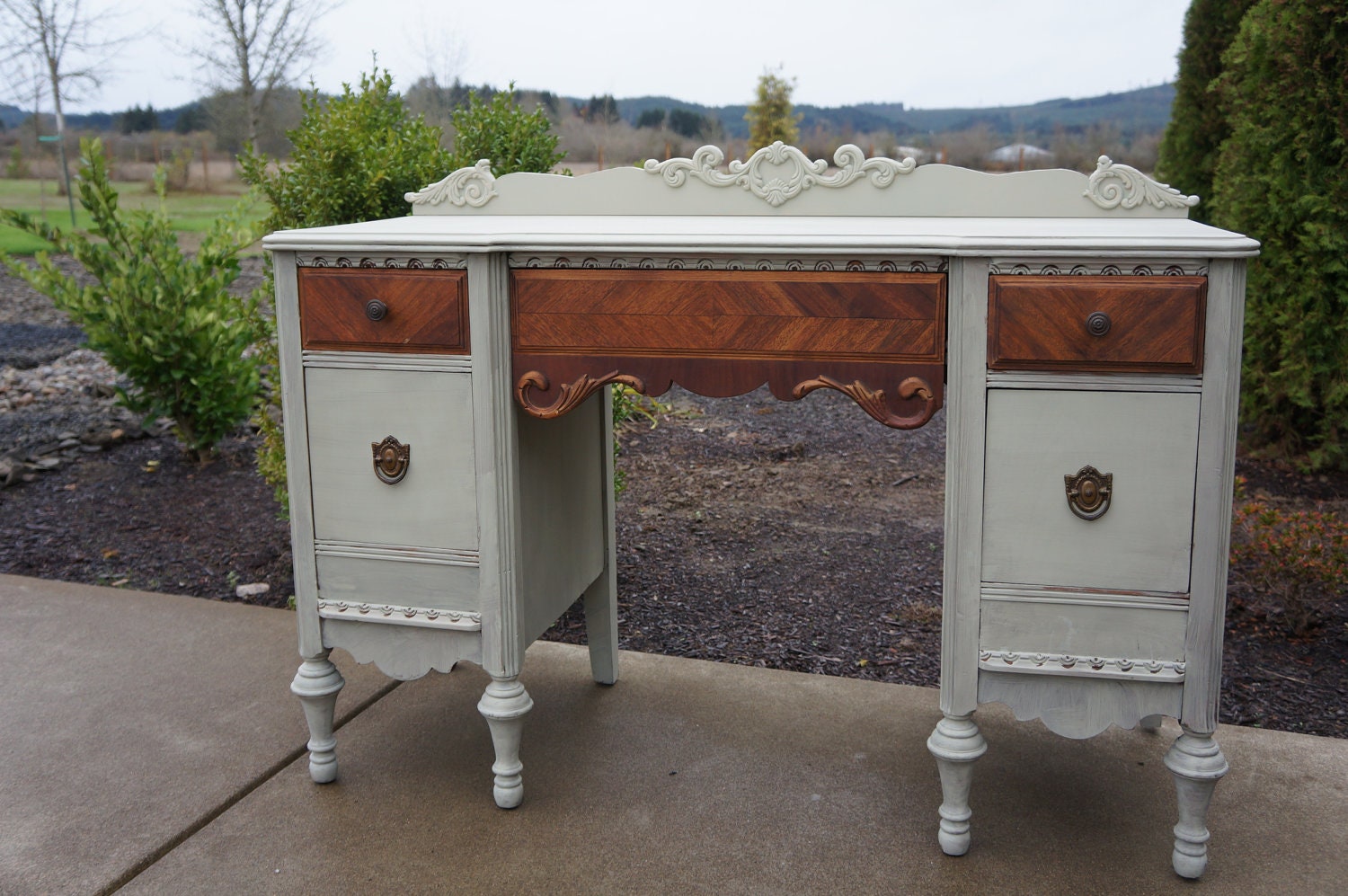 Love how only part of this desk is painted. Gorgeous! If I had room for it, I'd buy this one for myself. From
Shabby European Flair on Etsy
($849).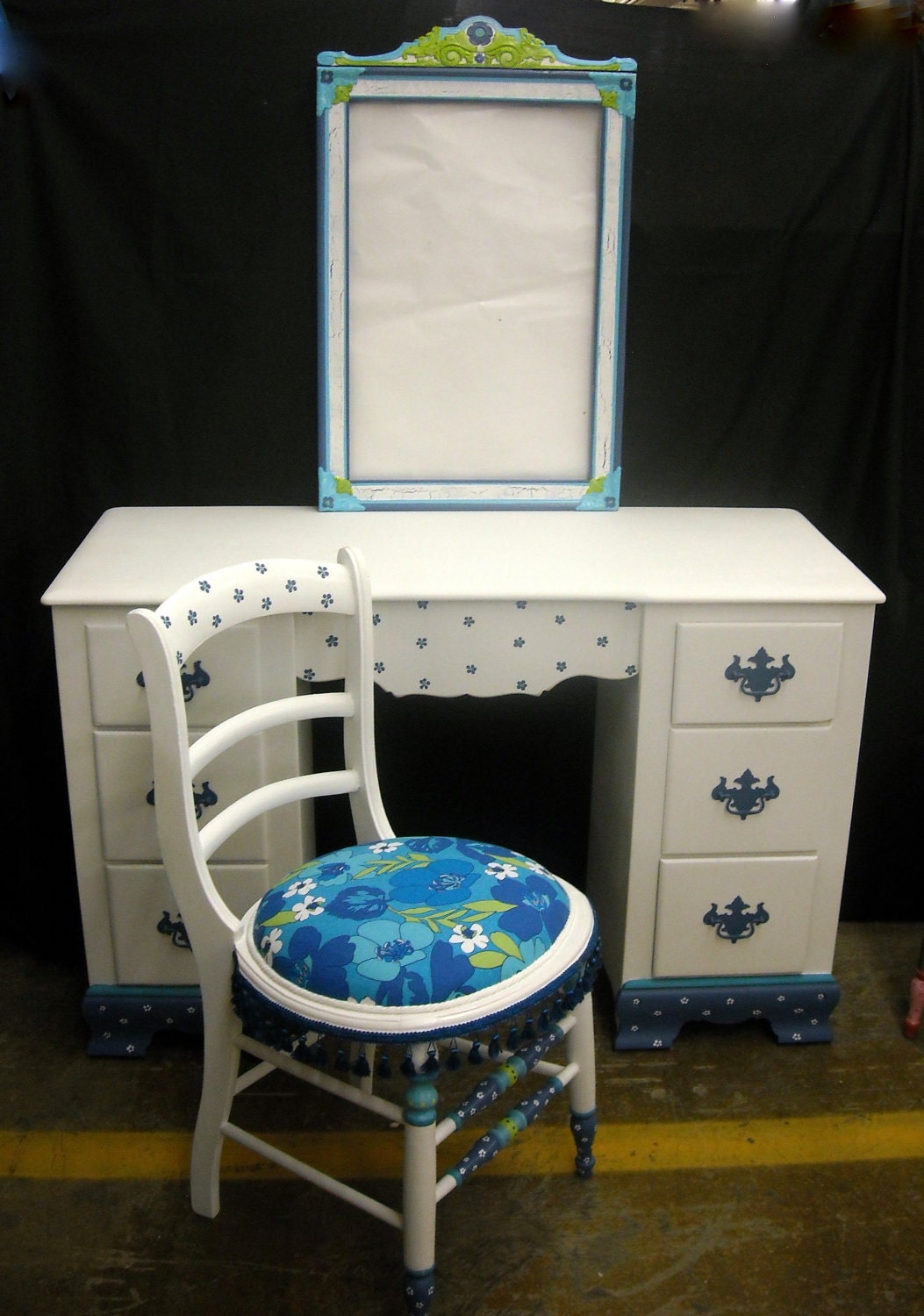 Perfect! My daughter LOVES peacocks, and this color scheme is right up that alley. Precious!
Ruthie's Rembrandts on Etsy
is selling the desk & chair for only $375!