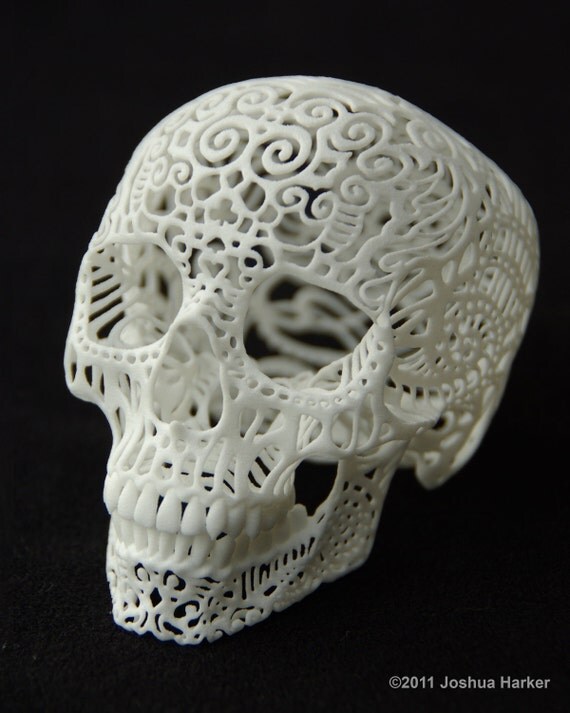 Artist Joshua Harker uses lasers and software and other brainiac technology to fuse nylon with glass powder to create these incredible filigree skulls, which he sells on Etsy.

Hang this creepy cast iron owl on your porch, or use him to prop open your front door on Halloween. I found him on eBay ($120).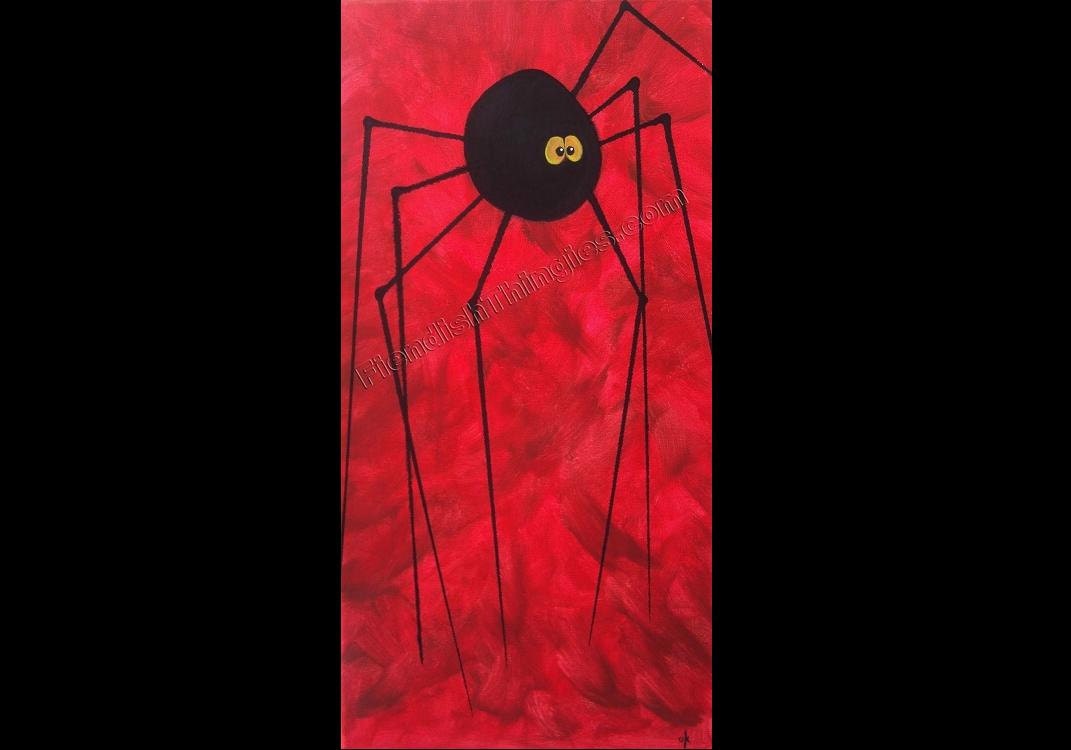 This acrylic painting on Etsy is precious. My kids would love it if I pulled this out of storage every year for Halloween!
I have to admit, I've never actually seen one of these elasticord chairs before. 1stdibs says they are rare. Guess so!