In the days of those old clunky console televisions, people believed it was bad for your vision to watch TV without an additional light source. So, you'd often see special lamps set on top of the TV. Most TV lamps did not have a shade and provided ambient light via a bulb hidden behind pottery.

I have seen this green horse style at several antique markets, so I'm guessing it was popular. This lamp even includes a planter! Would be super cute on a bookshelf today. Starting bid is cheap ($40) on eBay, but it doesn't have its electrical components anymore. That would be simple to add, though.

This guy will cost you a pretty penny ($697.82) on eBay, but it would make for an ADORABLE night light. My tween daughter is obsessed with peacocks!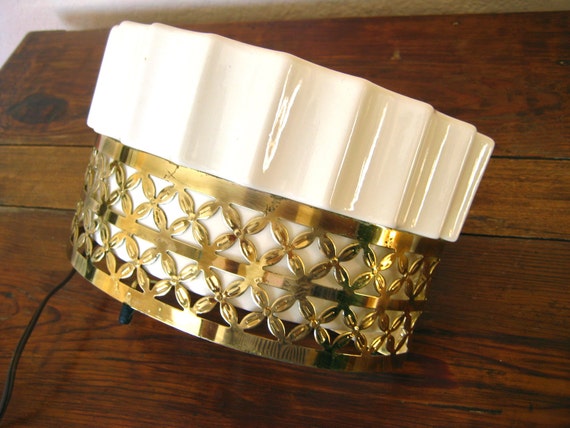 What's not to love about this 1950s piece from Bleuets on Etsy? And for only $28?!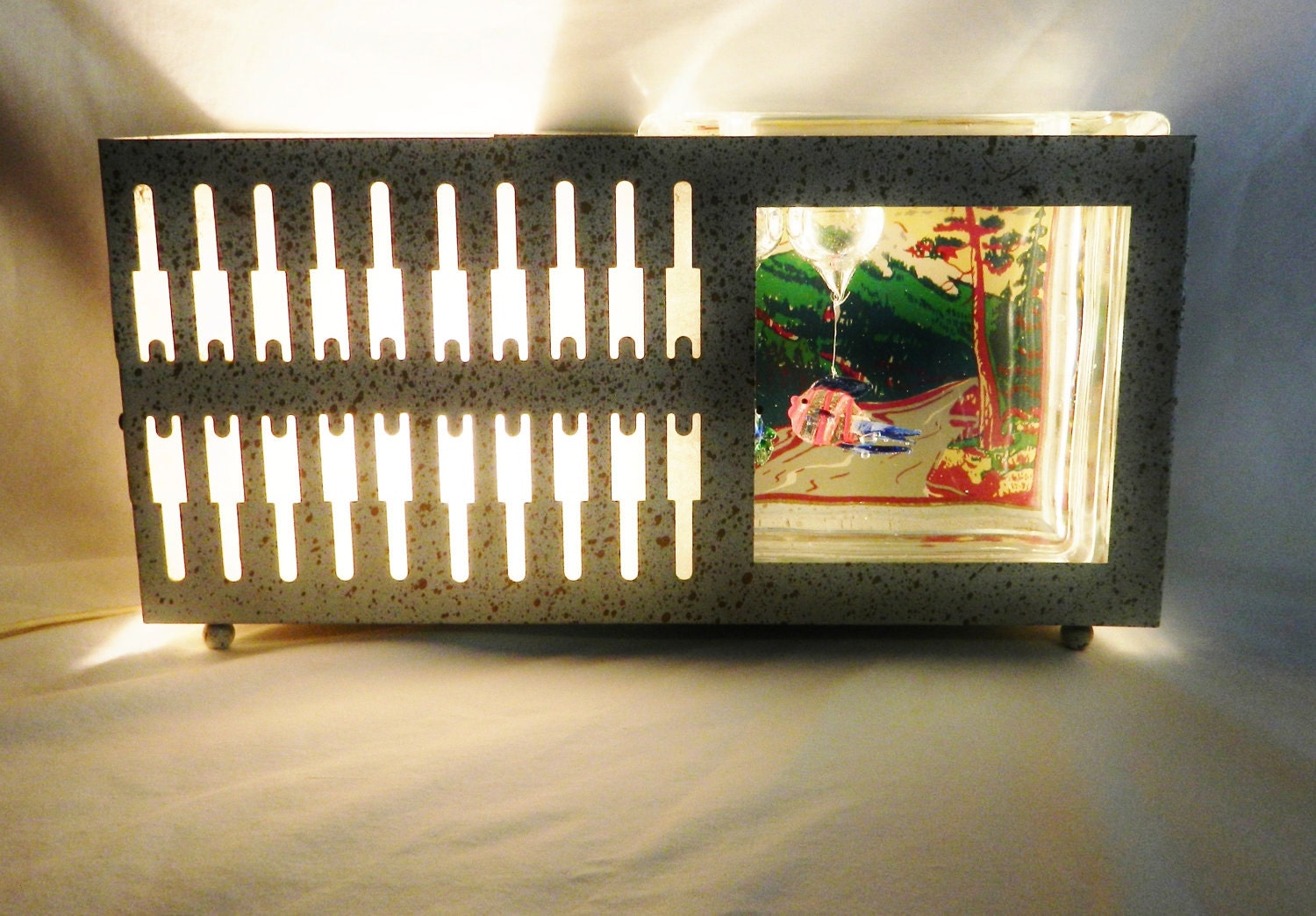 I think you'll agree that I've saved the best for last with this kitschy fish bowl number! Again, perfect for a kid's room...but you still have to change the fish bowl from time to time. Yuck.