I hope you enjoy my new blog, which features a daily curated collection of the best antiques & home decor finds on the internet! I am an interior designer currently on hiatus while I renovate my own house and take care of my 3 little ones. If you haven't joined the brass bandwagon yet, get ready, because the once forlorn metal is making a HUGE comeback! Get back in style with this gorgeous table from One Kings Lane.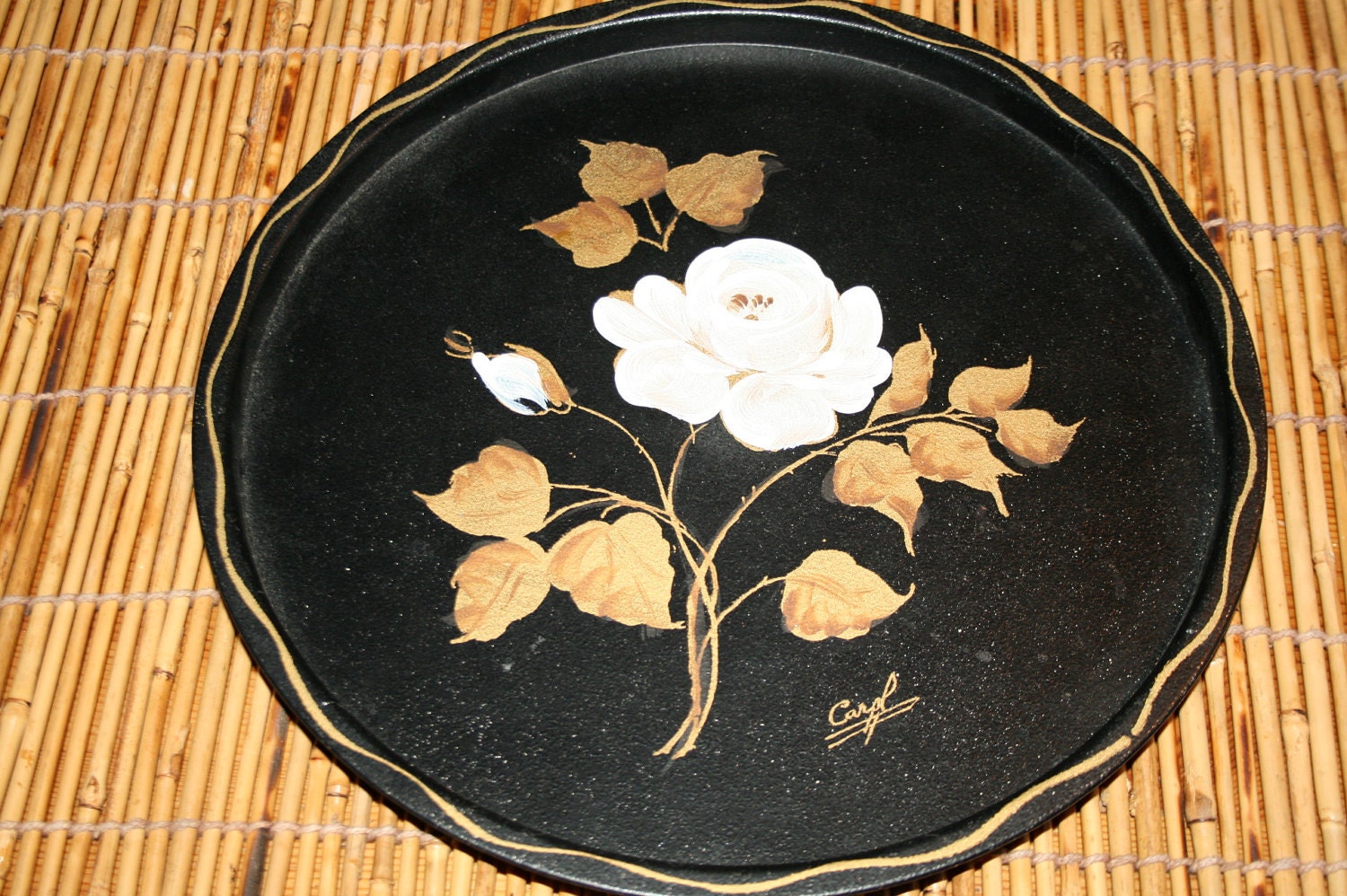 Looking to jazz up the coffee table you just purchased above? Head over to Etsy and prop this adorable vintage tole tray right on top. Maybe add a glass of wine while you're at it!
Finish (or start!) off your room with this stunning wallpaper from Thibaut, one of my all-time favorites! The dining room of my old house was papered in the Light Green colorway, and it always received lots of compliments.