There are only a few things I collect, but one of my favorite items to amass is the pagoda. Here are a few pagodas I wouldn't mind adding to my stash! There are many things I love about this antique fixture, but I think my favorite part is the acanthus finial. So pretty! Find it on
One Kings Lane
($649). I'm actually surprised it hasn't sold yet.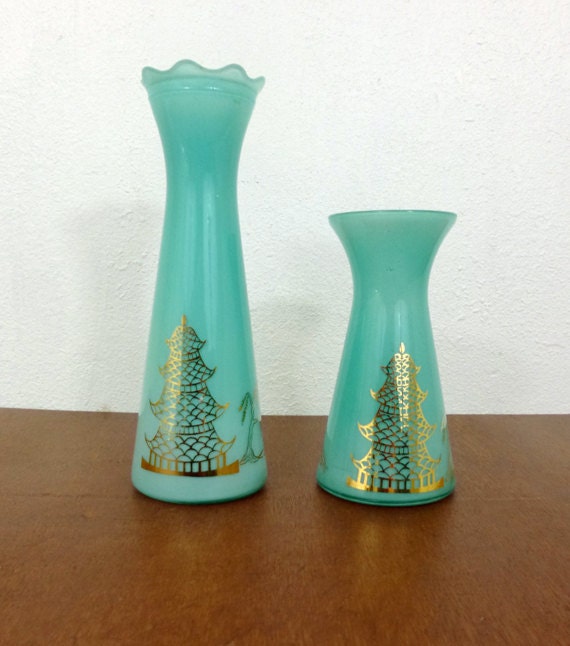 Don't you love the combination of colors on these milky glass pagoda vases (
Etsy
-- $32)?
To me, this is the ultimate prize! It combines TWO of my collections (wooden boxes + pagodas) in one. Gorgeous 18th century sewing box on sale on
Ruby Lane
($676).
There's just something about an old-fashioned locket, isn't there? Love this vintage beauty from
Ruby Lane
($125).